EML is a common emailing file format for different Email Clients like Thunderbird, Windows live mail (WLM), Outlook Express, Apple Mail etc. In this article, we will learn How to migrate the data from Windows Live mail to Office 365 platform.
Why & How to export Windows live mail to Office 365
As we know that, Office 365 cloud is a widely used the platform to store precious data of subscribers. Office 365 provides many updated application, advance features & data security as per subscription. If you are a user of Office 365 then you can access your data from anywhere with the help of PC, Tab, Mobile etc.
Now, if you have decided to move mail from WLM to Office 365 cloud then we have two methods to import mail from window live mail to Office 365.
(a) Manual method divided in two part
Transfer mail from WLM to Outlook
Export Windows live mail into PST format
Retrieve your exported PST data from Outlook
2. Import PST to Office 365
Using Microsoft Network method
Drive Shipping method
(b) Direct method
Here I am going to explain both Manual as well as the Direct method of Importing EML Files to Office 365. If you go with the manual process or want to try it first then, I want to tell you that it is very technical and time-consuming process.
Manual Method
Windows Live Mail and Outlook both are Microsoft's application, so Windows Live Mail allows you to import data into MS Outlook in PST format.
Just follow these process and you mail direct import on MS Outlook.
Open Windows Live Mail
Go to File tab
Select Export email option >> choose Email messages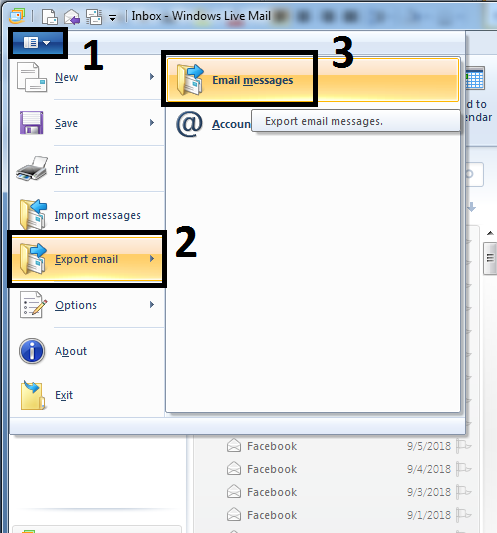 Select Microsoft Exchange then press the Next button.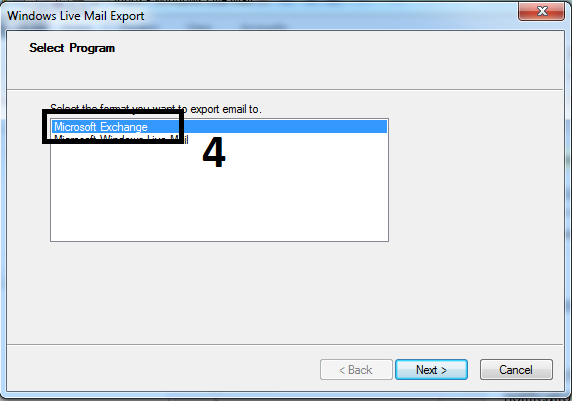 Your Windows Live Mail (WLM) data automatically import EML file into MS Outlook so wait until the conversion finish. After that, we will again export our PST data from MS Outlook's primary folder. Because windows live data is merged with MS Outlook PST data so we will have to separate our PST file.
Open MS Outlook
Go to File tab >> Choose "Import & Export"
Select "Export to a file"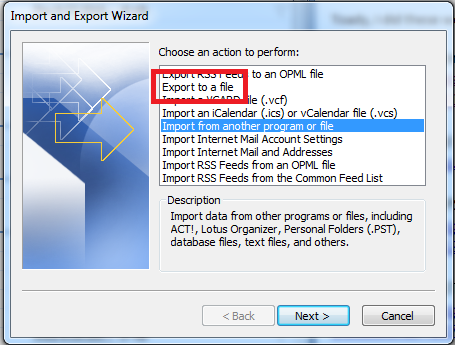 Choose Personal Folder file(.pst) and press Next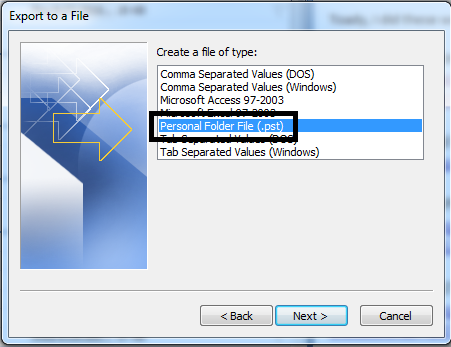 Find your exported PST folder and tick sub-folder option then Next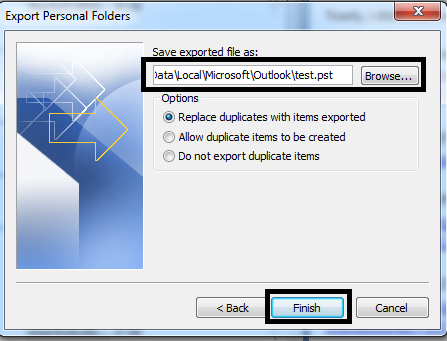 Browse your destination to save PST location
Set your password if you want otherwise click OK button
It will take a few seconds to apart your PST data
After finish this process, we need to import PST file into Office 365 using Microsoft Network upload method or Drive Shipping method. Here one thing is important that Drive Shipping Method take a charge according to the file size. While Microsoft Network Method is absolutely free so we will use this.
Because PST to Office 365 migration process is also too long process so you have to go here to find these steps: https://docs.microsoft.com/en-us/office365/securitycompliance/use-network-upload-to-import-pst-files
Direct OR Straightforward method to export windows live mail to Office 365
I hope you have seen the entire phase of the manual process properly. But you have to know that this process takes a lot of time and not much secure.
Therefore, we need to use a third-party tool that is safely and effectively migrate mail from window mail to Office 365. To approach this process, we need MailsDaddy EML to Office 365 Migration Tool, so that we quickly import windows live mail to office 365 mailbox. The following steps are very easy to use for a non-technical or technical person.
Download and Install MailsDaddy EML to Office 365 Migration Tool
Launch the tool and Click on the Browse button to locate the Windows live mail folder which contains .eml files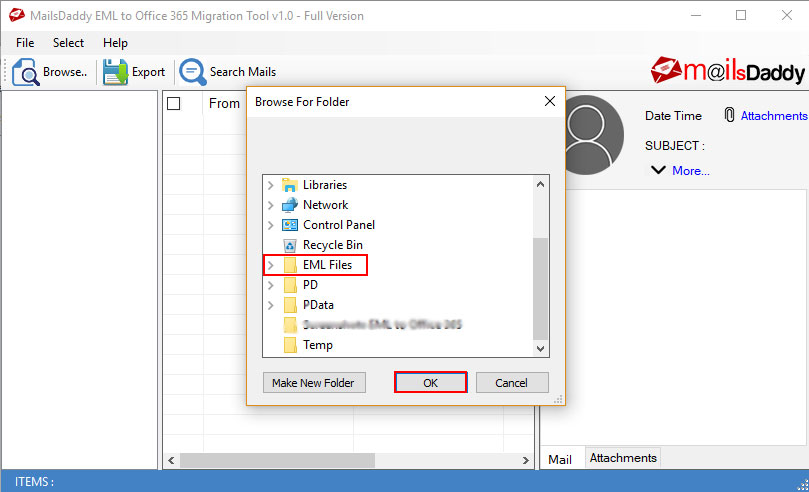 In the new window, you can see the preview of emails and their attachment in the right side pane and also the email into given formats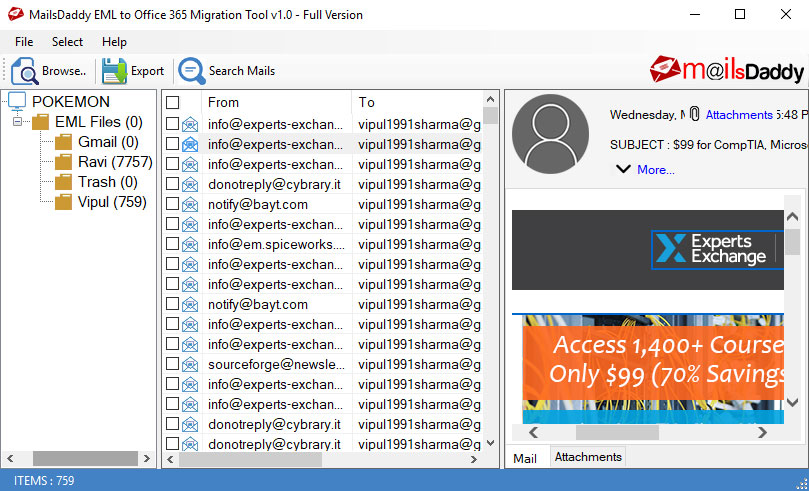 If you want to search some specific email then click on Search Button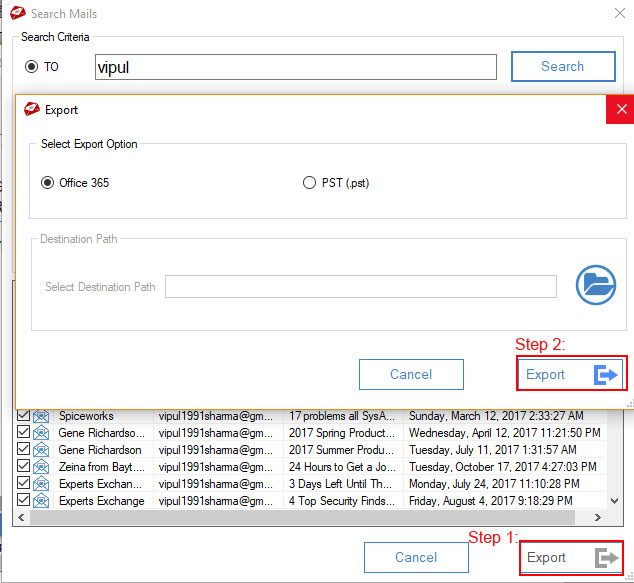 An export button allows you to perform batch export at a time
Select Office 365 conversion option or PST
Save at your desired location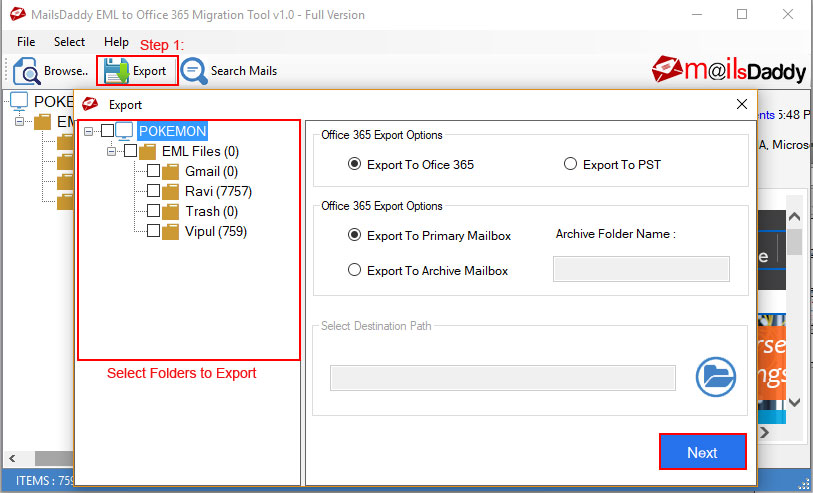 You can choose primary and achieve folder of Office 365 for importing Windows live mail data.
At last, when you click on the Export button, you will directly land on Office 365 login page for transferring mail from windows live mail to Office 365.
Note: Don't hesitate to fill login detail because software never saves your credential, expert already programmed it well.
conclusion
From beginning to end it is clear that if we choose the manual method of windows live mail to Office 365, then we have to use a lot of effort and additional applications. While the direct approach is small and reliable. Then adopt, your best method of exporting Windows Live Mail to Office 365. If you have any questions then leave a message.