If you are thinking to convert Thunderbird to Office 365, then this article will give you the right guidance to understand the complete process of moving emails, calendar and contacts from Mozilla Thunderbird to Microsoft Office 365 Cloud platform. Read the complete article, it shows three different methods for uploading Thunderbird data to O365, But before moving to the migration process first we will know about reasons behind Thunderbird to Office 365 mailbox migration.
Table of Content:
Reasons to Migrate Thunderbird to Office 365
Office 365 has been packed with many special features of Business. We can access our data from anywhere in the world as well as answer it. It gives the user strong security and credibility so that you are certain of your data.
In other words, Microsoft has built Office 365 cloud-based. From which web-based clients can increase the capacity of their data storage, according to their subscription. It is a multi-platform solution which includes many applications & services such as Exchange server, Outlook, SharePoint, PowerPoint, Word, Skype for Business, etc. Microsoft Office 365 provides an easy way for users to work in the business environment. Now we will tell you the different methods for importing Thunderbird emails as well as contacts to Office 365 account. You can analyze and decide, which method is better & efficient for you to convert Thunderbird to Office 365.
How to Export Thunderbird Contact to Office 365?
Contact is apart for every person's life because it stores our business, friends, relative & colleagues contacts information. So when you moving all data from Thunderbird to Office 365 then why leave your precious Contacts. Below I'll show you how to import contacts from Thunderbird to Office 365.
Step-1: Export Contact from Thunderbird to .csv format
Open Mozilla Thunderbird email client on your machine >> click on Address Book button.
Select all contact after that >> click on Tools button
select Export button
Browse and select destination path to save exported CSV file
In save as type choose Comma Separated (System Charset) (*.csv)
After selecting saving format >> click on Save button
Step-2: Import contact from Thunderbird .csv file to Office 365
Login to Office 365 account.
Go to People
Click the down arrow next to Manage>> choose Import contacts.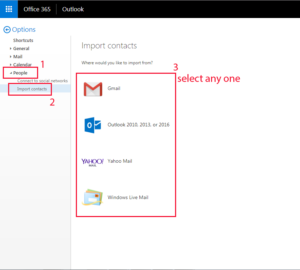 Click Browse & locate and select your .CSV file>> click upload.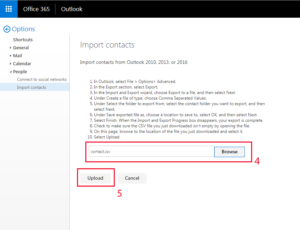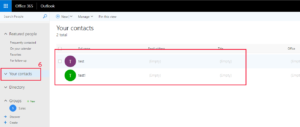 Wait while your contacts are imported.
How to Export Calendar from Mozilla Thunderbird to O365?
After import contacts, we will move our next important thing. Which is the calendar entries, it's related to our business arrangement plans, meeting place, event, etc. Therefore it is also important for us to take this special information in Office 365.
Step-1: Export calendar from Mozilla Thunderbird to .ics format
Open you Thunderbird calendar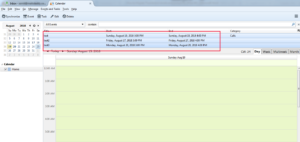 Select Event and Task >> click on export option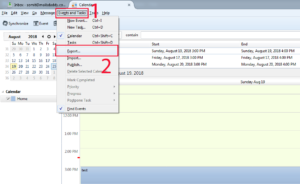 Save your desired location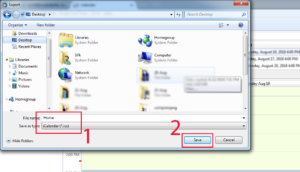 Save as type: choose .ics format >> then hit save button
Step -2 : Import calendar(.ics format) to Office 365
Login to Outlook 365 account
Go to calendar >> Add Calendar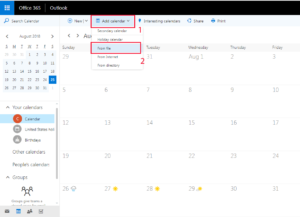 Choose from file >> browse your calendar save location (.ics format) >> click Open.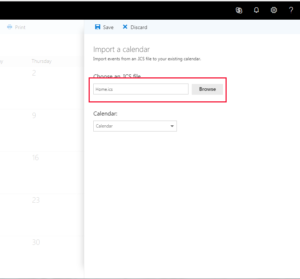 After importing Thunderbird calendar to office 365, move our last topic export mail from Thunderbird to Office 365.
How to Migrate Thunderbird Emails to Office 365?
Method- 1: Using IMAP Migration
As you know, IMAP is an Internet Message Access Protocol that allows users to have 2-way synchronization, the first email application and another online mail account that is both of the users. When you move your data from an email application to one account, this method is used, follow all the steps written below to understand this method:
Enable your Gmail IMAP protocol and less security  >> Configure IMAP account to the same Thunderbird profile.
Now Go to your Gmail Account and make a new folder then refresh your Thunderbird account and you will get newly created folder on TB account. Just move your messages from the previous account to the newly configured account.
Once, you have done then your data will be automatically synced with your Gmail account.
Now use the IMAP migration method provided by Microsoft Office 365 to move Gmail data to O365.
Note: This method is very time-consuming and applicable for a few emails only. If you have huge data then try MailsDaddy Thunderbird to Office 365 Migration Tool.
Method-2: By using Drag & Drop
In this process, we have three phases. First, we will export Thunderbird emails to EML format>>import EML to Outlook then upload PST to Office 365 mailbox using Microsoft Network Upload Method. It takes too much time to process and is not completely safe or if your file size is large enough then forget about this method.
Method-3:  By using a Third Party Tool (Most Suitable Method)

If you want to use a Straightforward method for importing  Thunderbird emails on Office 365 account then MBOX to Office 365 migration tool is the best solution. This converter makes it easy for users to accurately change all the files while maintaining rich text and folder structure. It is capable of doing standalone Thunderbird emails to Office 365 migration, so you do not need any other device or need to add to the conversion process. This tool supports more than 30 email clients including Thunderbird and is suitable for all Windows operating systems. With the help of this handy tool, you can make selected and batch conversion by which we will convert a large number of Thunderbird files in a few clicks.
This is a 100% safe way to convert Thunderbird files into Office 365.
Silent features of the tool
Export Thunderbird file to Office 365 without any error.
Multiple Add options to upload MBOX data into Application
Offers a selective and batch conversion process.
Search Email by their Name, To, From & Date wise.
Stores resultant data at your desired location.
Support All Windows operating system such as Window 7, 8, 8.1 &, etc.
Unlimited Migration with the respective license.
Conclusion
In this blog, I have explained how to transfer Mozilla Thunderbird emails, contacts as well as calendar items to the most reliable Office 365 cloud platform. This software provides a great way to Convert emails of Thunderbird to Office 365 without any error. You can also try it's Demo version which is absolutely free and allows importing first 20 mail per folder. If you trying any manual steps discussed in this article then must keep a backup of MBOX files of Mozilla Thunderbird.