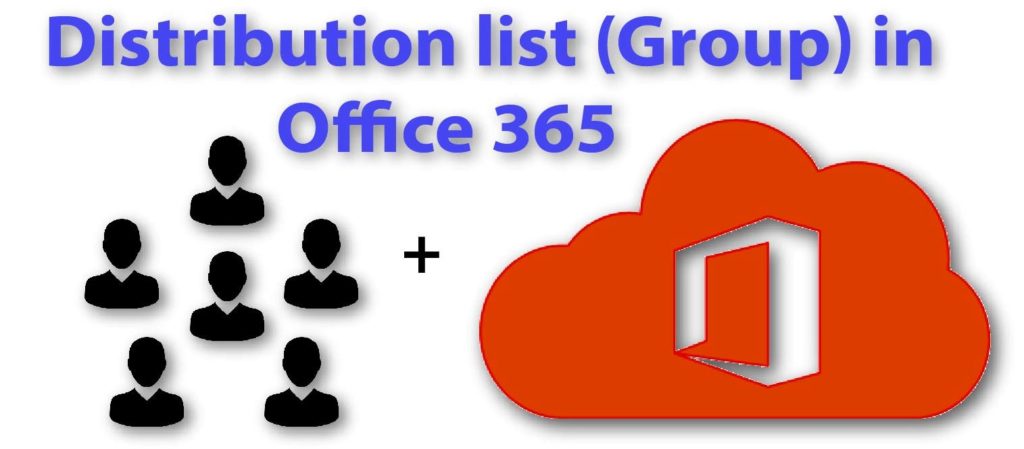 Before going to create a distribution list or Group in Office 365, it is important to know how it works and what the distribution list is. This is not so hard to understand if you have already used distribution list in Exchange On-premise or Office 365.  But if you are a beginner then here you will know all about Distribution lists or Office 365 Groups.
What Are the Distribution lists or Office 365 Groups?
Distribution list is a helpful feature to manage contact in a category and send emails & attachments to team/board member, worker and co-workers. Office 365 provides a bundle of many elegant application and advanced features. If you are a user or admin of Exchange Online then you need to know its common and helpful feature to make easy your work. Thus we can say that Office 365 distribution lists or Groups are mainly a shared workspace where group members can share files and send emails to complete team work effectively.
Importance of distribution list in Office 365!
The number of people depends on the role of business and when the industry connects a lot of customer, associate, board member then this number also increase. Now it is very difficult to share mail, address, and folder to everyone, because you have to search each name repeatedly and add it. For that, we can create a distribution lists for a particular field in Office 365.
When we create a distribution list in Outlook, it is used only for sending email. While Office 365 distribution list comes with some extra features such as shared inbox/calendar, power shell management, Restore delete group etc. and it also called Office 365 Group.
How to create a distribution list or Group in Office 365 with members?
You have seen the above passage to know about the distribution list in Office 365. Now let see "How to create a distribution list or group in Office 365".
Sign-in to Office 365 admin portal with the help of login credential.
Go to Admin center >> Scroll down and click on bottom icon of admin center then choose Exchange.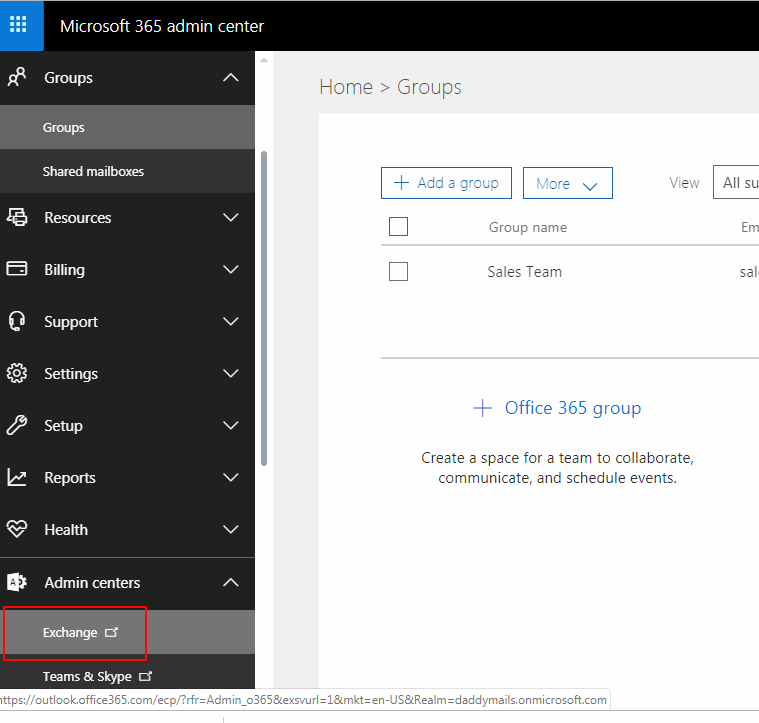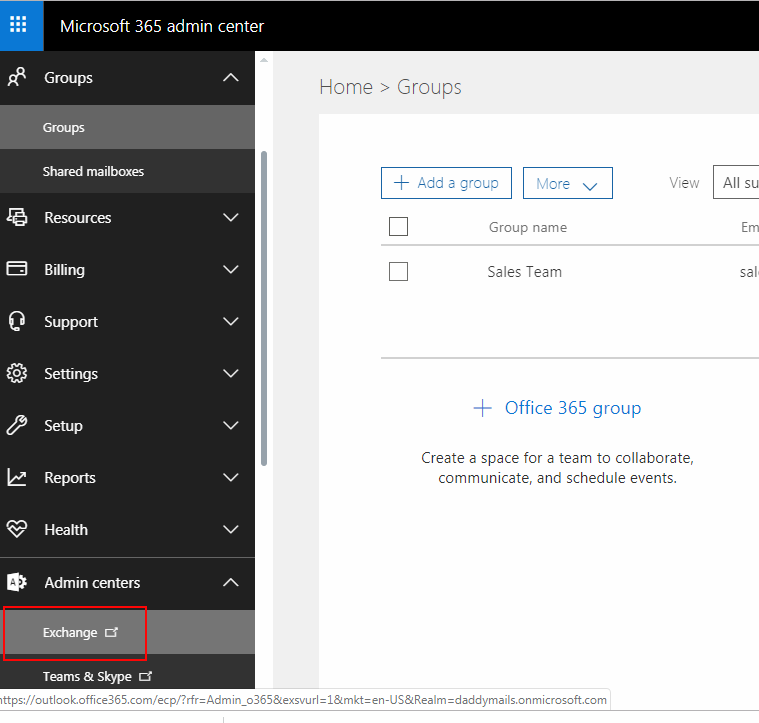 A new pop-up window open >> Click on recipient from left side menu >> Go to groups.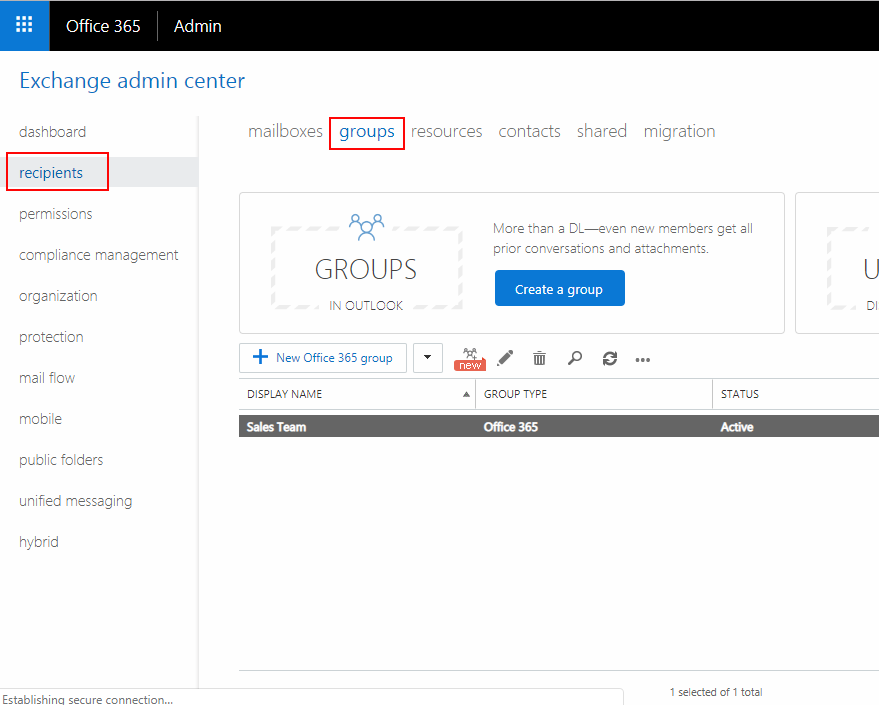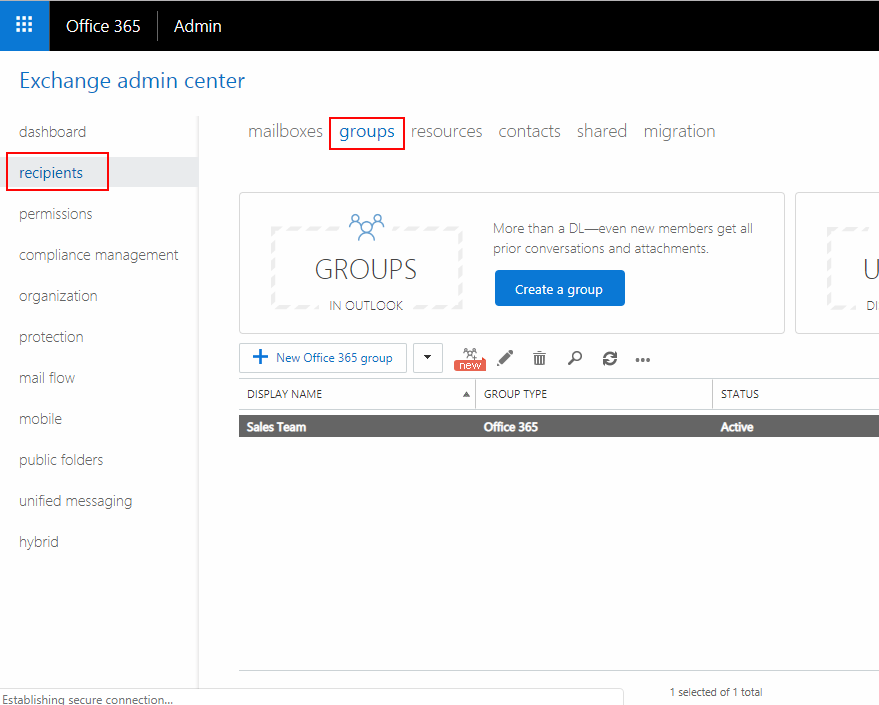 Now press drop-down menu in the side of "+ new office 365 group" and choose distribution list.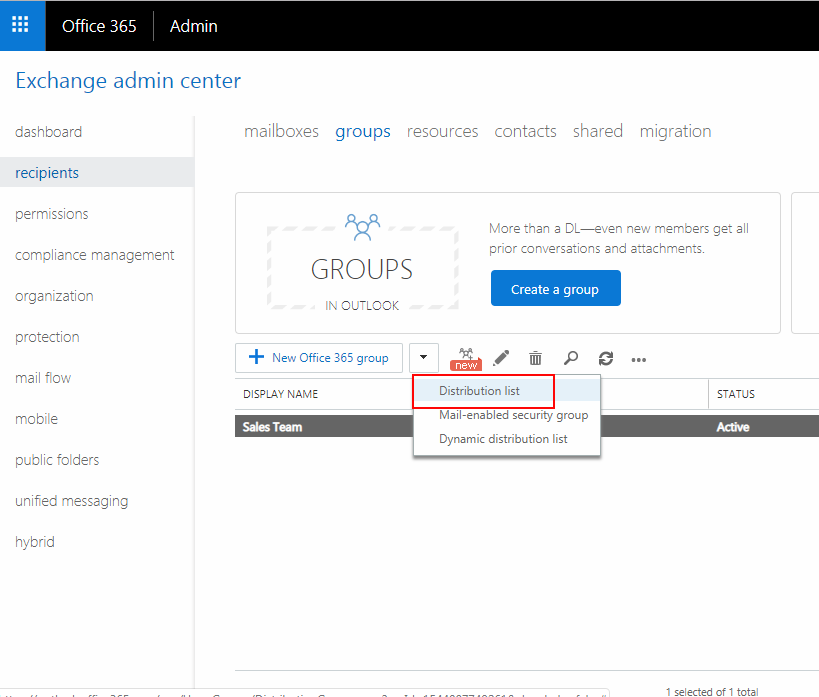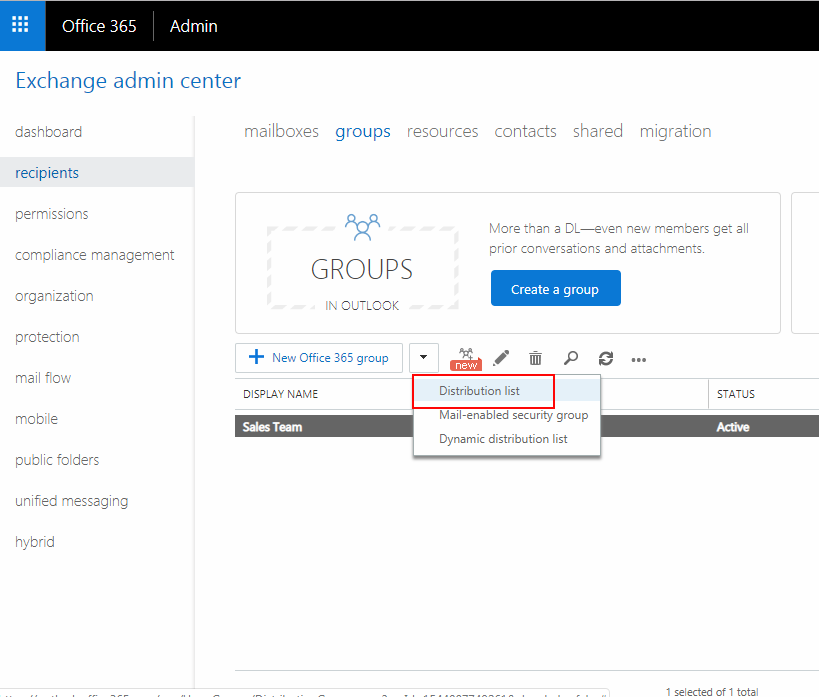 In given window put the name of group.
Fill the email address as per name category.
Add Owner of the group after that add team member which you want to save in your group mail.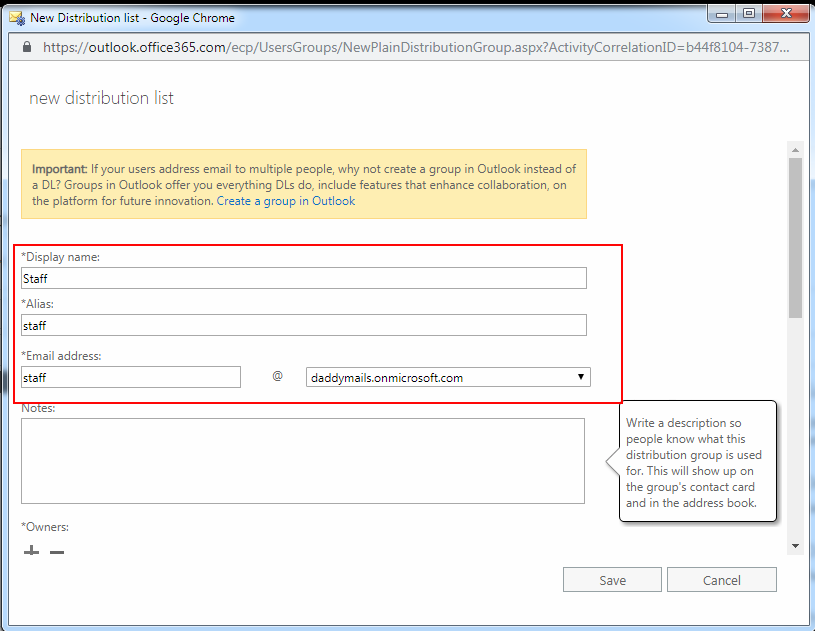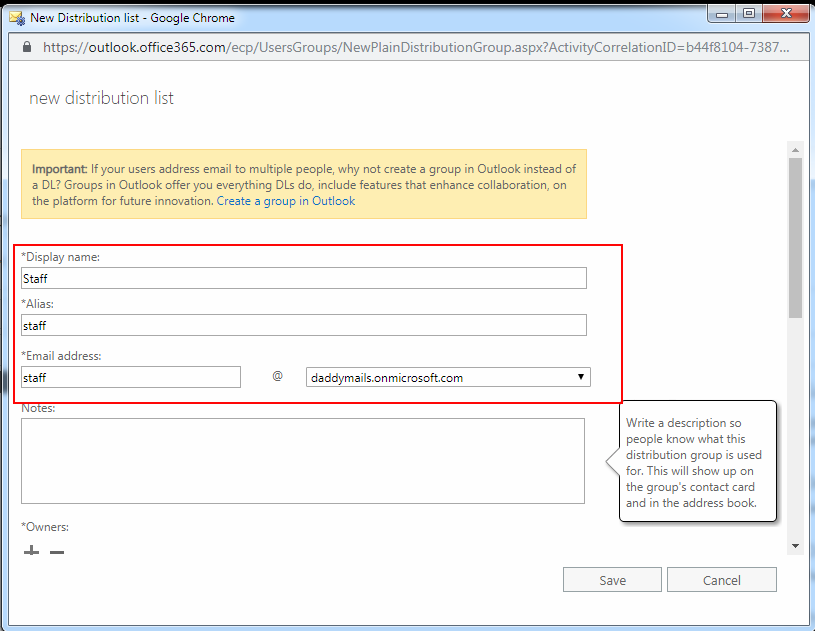 Last part is your security option related to join or leave the group without any permission etc. so you can choose as you want then press save button.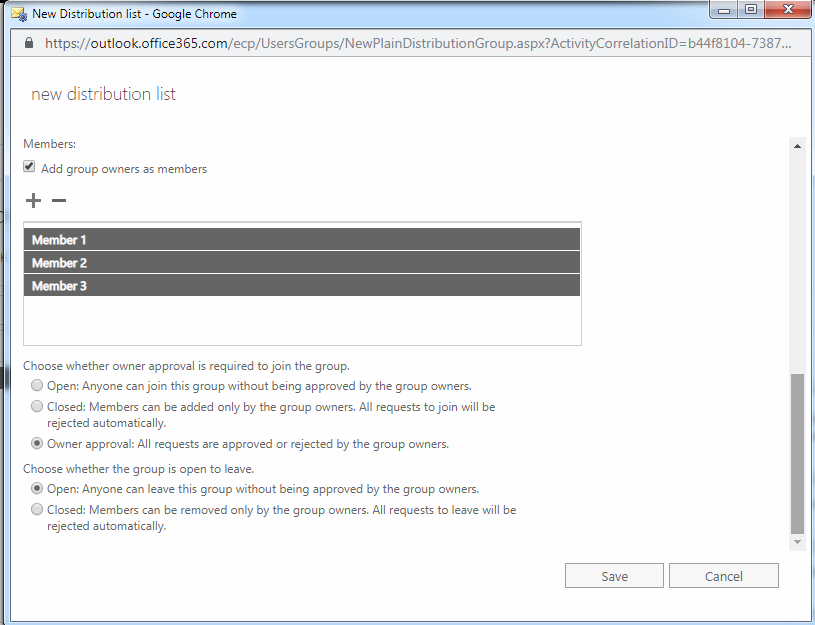 After creating a distribution, you can manage all details, email address or change the security. So if you want to change something then double click on distribution list. You will see the number of information available in the active window like membership approval, delivery management, ownership, add email etc
Final verdict
At last, I want to tell you that if you always send the same email to a number of emails to respectively then create a distribution list or Group in Office 365 to simplify your work. If you have any queries on your mind related to the Office 365 Groups or distribution lists then leave a message in comment box.